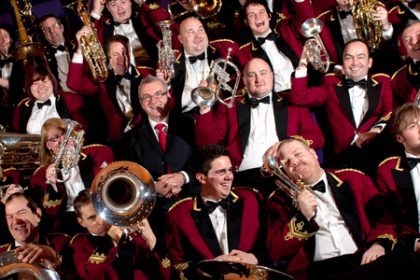 Matthew's succesful work 'Dragons' Rise' has been transformed into an opening fanfare.
Tredegar Town Band performed the premiere at the 2010 National Eisteddfod Opening Ceremony.
'Dragons' Rise Fanfare' has subsequently been arranged for Wind Orchestra, commissioned by the Burton Borough School Concert Band for their performance at the Music For Youth National Festival on 8th July 2011.
This new piece is available to purchase from TritonWorks Music Publishing House.