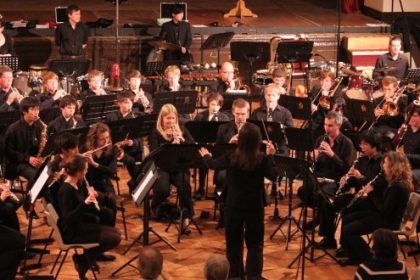 Matthew's fantastic opener Activate will receive it's world premiere performance in Wind Orchestra format in the Gala Concert at the 2011 BASBWE Event in Shrewsbury.
Maria Eglington will conduct the Shrewsbury School Wind Orchestra at the British Association of Symphonic Bands and Wind Ensembles annual event at the conclusion of a fantastic day of music making.
The BASBWE event takes place at Shrewsbury School on Saturday 3rd December 2011 with the Gala Concert taking place in the Alington Hall starting at 7.00pm.
Activate for Wind Orchestra is also now available for purchase at TritonWorks Music Publishing House.